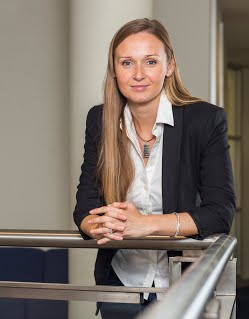 Senior Lecturer
Charles Perkins Centre
School of Economics
The University of Sydney
Visiting Affiliated Faculty
Institute for the Interdisciplinary Study of Decision Making (IISDM)
New York University
Research interest
Neuroeconomics, Behavioral Economics, Experimental Economics and Microeconomic Theory
In 2015-2017, I am in a research only position founded by the Early Career Researcher Discovery Award (DECRA) from the Australian Research Council.
My research goal is to improve scientific understanding of how individuals make decisions. In my work I pose questions that cross traditional boundaries between economics (my original discipline), psychology, neuroscience, public policy, and management. My research focuses on the economic consequences of the biological constraints placed on the nervous system of healthy decision-makers as well as those who tend to make poor choices, like adolescents, older adults and people with psychiatric disorders.
My work has been published in various international journals such as Nature Communications, the Proceedings of the National Academy of Sciences, Management Science, American Journal of Political Science and Journal of Neuroscience. My research has also been featured in popular international media such as Time magazine, CNN, NBC News, ABC, Businessweek and BBC News radio.
My ultimate goal is to relate insights from my research to applied work, especially in the area of policy interventions, optimal organizational and incentives design, finance, political economics, and marketing.
Opportunities for students
If you are a student and are interested in writing your thesis in the area of experimental/behavioral economics, get in touch with me using the email address above.
If you are a University of Sydney student and would like to participate in research studies and earn some extra spending money, follow the instructions on this website.
Below a quick look into our experimental lab.