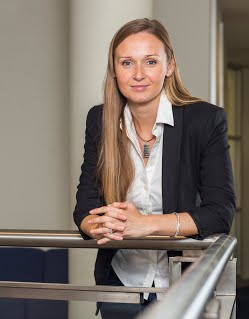 Associate Professor
Charles Perkins Centre
School of Economics
The University of Sydney
Visiting Affiliated Faculty
Institute for the Study of Decision Making
New York University
Research interests
Neuroeconomics, Behavioral Economics, Experimental Economics and Microeconomic Theory
Upcoming talks in 2019
February, 22nd – Daren School of Business, University of Virginia
February, 19th – NYU Neuroeconomics Colloquium, New York
Upcoming events that I co-organise
2019 Neuroeconomics Summer School 
The summer school will take place at NYU Shanghai 8-20 July 2019. Senior graduate students and post-doctoral scholars in neuroscience, economics, psychology can apply here. Application deadline is on January 20th!
2019 Sydney Workshop on Experimental Economics and Theory (SWEET)
The workshop will take place at the University of Sydney on 25-26 July 2019. Confirmed keynote speakers: Prof. Andy Schotter (NYU) and Prof. Bettina Klaus (University of Lausanne). Call for papers will open soon.
2020 Foundations of Utility and Risk (FUR) 
The conference will take place the University of Technology Sydney in early July 2020.
Keynote/Plenary talks
Nov. 2018 – Australia New Zealand Workshop in Experimental Economics, Auckland, New Zealand (keynote address)
Sept. 2018 – 13th Nordic Conference on Behavioural and Experimental Economics (keynote address), Odense, Denmark
Apr. 2018 – Public Lecture on Neuroeconomics at Virginia Tech (public/keynote talk)
Feb. 2018 – Workshop on Neuroeconomics at the Asia-Pacific Economic Science Association Meeting, Brisbane (plenary talk)
Feb. 2018 – Tutorial on Neuroeconomics at the Society for Experimental Finance Meeting, Brisbane (plenary talk)
Sep. 2017 – European Economic Science Association (ESA) Annual Meeting, Vienna, Austria
Past events in 2018
Behavioural and Experimental Economics and Finance Workshop on 26-27 July 2018 with fantastic keynote speakers: